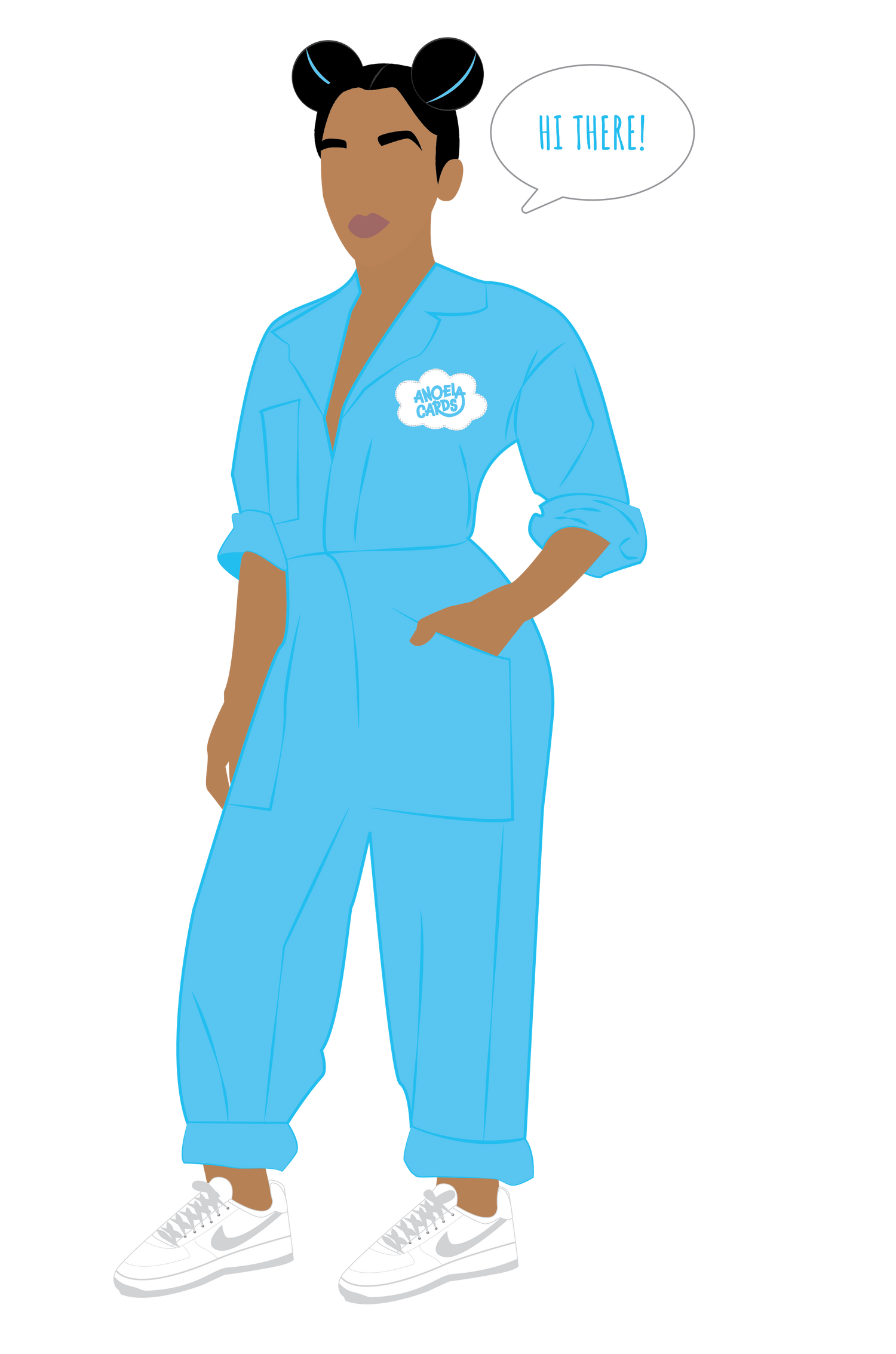 We're Anoela Cards, a fun, new-age, female-owned and black-owned greeting cards company based in Lagos, Nigeria.
We believe in the gift of giving, card-giving, and how it connects people and impacts lives.
Fostering communication, making people really happy and helping them celebrate special moments is why we do what we do + we get to create some really cool ideas too!
We believe in new homes, new babies, and everything that celebrates black culture and our mission is to spread the love, one card at a time!
Anoela Cards was launched in November 2017, out of a young girl's passion for giving, love for greeting cards and a lack of suitable options in Nigeria.
Since then, the dream has evolved from seasonal collections to custom cards and now to a full blown collection of cards for all occasions – for us, by us.
We are so blessed to do what we do and we're super excited to share all our ideas with you and continue to be a part of your special moments and celebrations.
Thank you for being a part of our story!
Love,
The Anoela Cards Team